What are heating controls?
There is a simple way to make your home more energy efficient – through the installation of heating controls.
A typical home heating system which is not controlled by heating controls can waste energy and make your home more expensive to heat. The SEAI state that the introduction of heating controls in a home can reduce energy usage by up to 20%. Saving you money on energy bills while also making your home more comfortable.
Heating controls will allow you to schedule your heating requirements, to match your schedule and ensure heating and hot water is only used when required.
There are a several different types of heating controls which can be installed in the home to improve energy efficiency.
Types of heating controls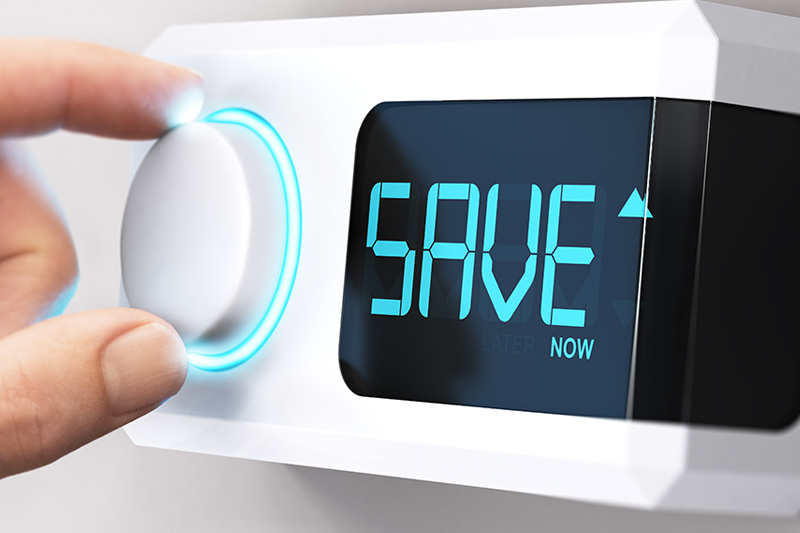 Thermostatic Radiator Valves
Thermostatic Radiator Valves (TRVs) are fitted to radiators connected to a hot water heating system. A TRV will sense the air temperature in a room and adjust the flow of hot water entering the radiator when the desired temperature has been reached. By fitting a TRV, the temperature in individual rooms can be controlled. TRV's are especially useful in rooms which have a different temperature requirement to other areas of the home which have additional heat sources such as the kitchen.
7-day programmable timer
A timer or programmer will allow you to control when your heating and hot water comes on and when it goes off. This means you can programme your central heating to fit around the way your home is used. In addition, separation of space heating and hot water controls into zones will give you extra control of your heating as you can set each zone to operate for required periods only.
Time and temperature control of electric immersion heaters
Immersion heaters can be fitted with time and temperature controls which allow the occupants to pre-set the time period required for water heating and to what temperature. This means that water need not be heated for longer than required or to higher temperatures than required.
Do I need heating controls?
If your home does not currently have any of the above it is likely that you would benefit from the installation of heating controls. If at present, you can operate your heating and hot water independently, it is unlikely that you will need further heating controls. There are many different reasons heating controls may or may not be suitable for your home and it is best to discuss there with an installer to ensure your individual requirements are considered.
Can I get a grant for heating controls?
The SEAI Home Energy Grants Programme offers grants to eligible homeowners to upgrade heating controls in their home. The grant programme is open to all homeowners, including landlords, whose homes were built and occupied before 2006. For further details including the amount of grant support you may be eligible for click here.